An Award-Winning Video Production Studio
CREATE. ENGAGE. INSPIRE.
Every business, association and government agency has an important story to tell. Whether it is on-line, on-the-air, or on a big screen for a special event, high-quality video is an essential tool to telling your story. Which is why we at M2 Inspired believes that in today's visual culture the old adage, "seeing is believing," has never been truer. Whether you are marketing a product or service, advocating your ideas, promoting your cause, or enhancing your brand, M2 Inspired can help you with compelling, affordable video production.
Do you have a question about the impact or the cost of professional video production? Or would you like to just toss some ideas back and forth? We'd love to hear from you. Email us. Or call us at 301.637.9753.
Please check out our featured video about Battelle's Advanced Molecular Biology Systems:
Our Wheelhouse
High Quality Videos for ONLINE – BROADCAST – SPECIAL EVENTS – TRADE SHOWS – TRAINING – FUNDRAISING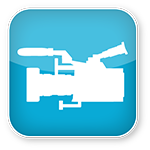 What We Do
First, we listen to you, our client. And we ask a lot of questions. What are your strategic objectives? What story do you need to tell and how best to tell it? Are we going for the mind or the heart? Or both? How does video fit into your overall campaign? Is your venue on-line social media or your annual conference? Then we go into high gear. Our experienced team thoroughly researches your topic area. We write the scripts, shoot on location, and bring it all together in our state-of-art post-production studios. We then deliver your award-winning video on-time and on-budget. It's all good.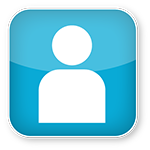 Who We Are
M2 Inspired is team of professional filmmakers and website developers. We are first-rate writers, producers and directors. We are creative camera, sound and lighting experts. And we are highly trained editors and animation artists. This winning combination allows us to move gracefully from complex science issues – such as those related to health, medical and patient advocacy, energy and the environment – to events such as the opening of the non-profit Edward M. Kennedy Institute for the United States Senate. The result? Complicated subject areas are converted to understandable marketing messages. People are moved – emotionally and intellectually – to take action. Awareness of your business, organization, institution, or government agency rises. We think those are all good things.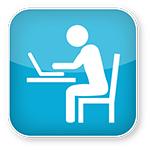 Where We Work
M2 Inspired works where you are. Which means we have packed our cameras and travelled a good part of the world. Our work in fields related to science and technology is an important focus. So naturally, we have taken our cameras to some of the nation's most state-of-the-art labs and facilities. We have carried our gear aboard research vessels. We have conducted on-camera interviews of seriously ill children and the medical professionals working on their cures. And we have coordinated filming for meetings from 300 to 30,000 attendees. We love our work.
Why Video?
Let's face it – we're a visual species. From the moment we first walked onto the savanna and spotted that sabre-toothed tiger lurking in the grasses to the latest 3-D IMAX spectacle, moving images have informed, persuaded, and entertained us through the ages. It's hardwired into our DNA. We remember things we see with much more clarity than things we only read – in fact, it is estimated that a one-minute video is worth around 1.8 million words (Forrester Research). That's about 3,600 web pages! Check out some of these other important facts about video below and if you're still not convinced that video needs to be a part of your strategy – well, the tiger's out there waiting for you…
Percentage of senior executives who watch at least one work-related video a week. 50% went on to make a purchase. - Forbes
Percentage of Internet viewers who recall watching a video ad in the past 30 days. 46% took additional action related to the ad. - Online Publishers Association
of marketing professionals worldwide who think video is the content type with the best ROI - Invodo
million Internet users watch online video every day. And they're 64% more likely to buy after watching. - comScore
Website Design
Maybe your awesome new M2 video needs a separate micro-site or even a new home of it's own.  Maybe your current site needs a re-branding or a face-lift (don't we all, at some point?).  From simple pages and copy writing to complex data-driven e-commerce sites, we have the expertise to deliver modern, striking, and functional designs at affordable rates.
Social Media Marketing
So you've got this great video that's going to change the world… Does the world know who you are? Unless your video is all about those cute little furries, your're going to need to do some social media marketing to get those likes and shares up! "I don't have the time or resources", you say? Well, let us help! From simple setup and design to managed "posting services", content creation, and ad campaigns – we can keep your social media initiatives fresh and engaging.
Search Engine Optimization
Ok, so now you have this great new video and a cool new website courtesy of those hepcats over at M2… You type it into your favorite search engine and… You show up on page 14. If you were on a map you'd be somewhere on the Siberian tundra next to that frozen Mastodon carcass you saw on National Geographic… Let us help you move up in the ranks by designing optimization plan for you and help you navigate the ins and outs of the major search engines and the pay per click model.
Debra Welch – Founder and CEO
David Welch – President and Senior Producer
Alexander Bew – Senior Editor and Motion Graphic Artists
Lee Jones –  Director of Marketing and Technology
Anthony Smith – Director of Photography
Jason Baker – Senior Animation Artist
Kevin Bradley – Director of Photography
Adam Morrell – Camera Specialist and Editor
Laura Pemberton –  Production Assistant
Nice Thoughts From Our Clients
Our clients represent a wide diversity of corporations, associations and non-profit organizations, and government agencies. They include Biotechnology Industry Organization (BIO), Battelle, Society for Neuroscience (SfN), American Public Health Association (APHA), Association of Women's Health, Obstetric and Neonatal Nurses (AWHONN), Environmental Protection Agency (EPA), Hypoprathyroidism Association, MedImmune, GlycoMimetics, MPS Pharmaceuticals, West Virginia University Health Systems, the United Way, and American Society of Civil Engineers.